Automated Food Delivery Arrangements with Lalamove
Are you still left with the challenge of managing your own food delivery arrangements, which can be difficult and time-consuming?
Automate Your Food Delivery Orders With FoodVillage
FoodVillage is integrated with Lalamove to automatically trigger delivery arrangements for restauranteurs, making it easier and faster for them to get their food to their customers.
With FoodVillage, restaurants can focus on what they do best – cooking delicious food – while our platform takes care of the rest, including delivery. Try FoodVillage today and see how easy it is to get your food delivered right to your customers' doorsteps.
Delivery Order Information At Your Fingertips
Each delivery distance between your restaurant and delivery location is automatically calculated with Google Maps based upon the road distance for more accuracy. The mapped route can be viewed simply by clicking on the 'directions' link.
Simply click on the 'delivery' link to view the status of your Lalamove delivery in real-time.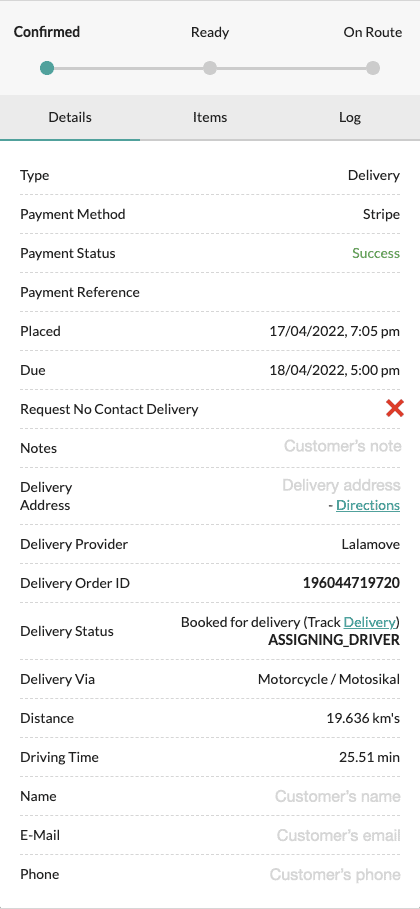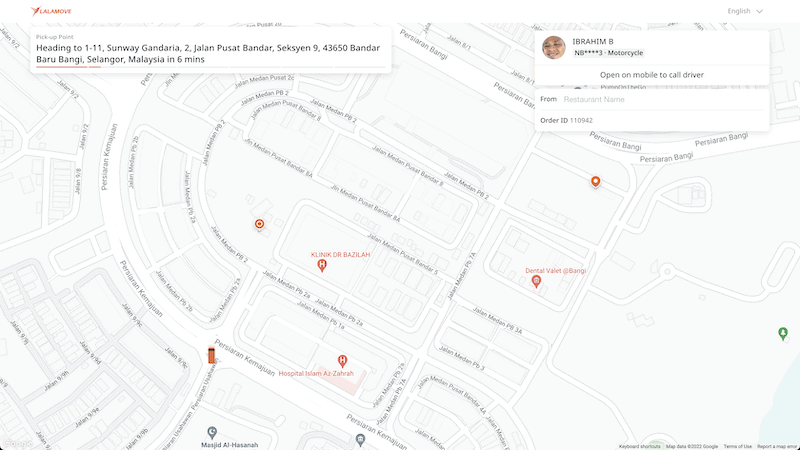 Track The Status Of Each Delivery In Real-Time
View the status of each delivery such as your restaurant location, delivery destination and address, Lalamove rider location and information.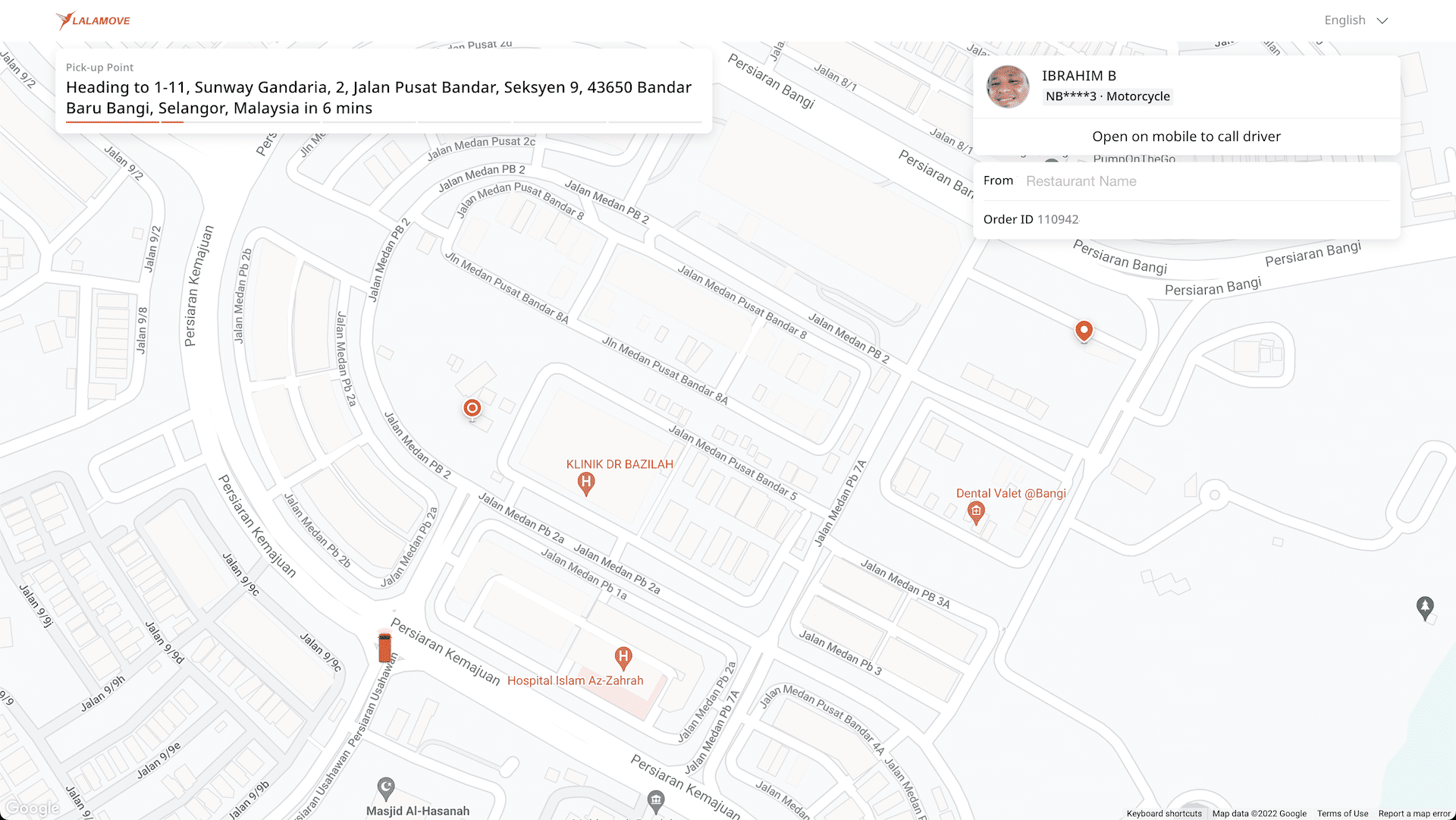 Restaurant
1 of 5
Delivery Destination
2 of 5
Lalamove Rider
3 of 5
Delivery Address
4 of 5
Lalamove Rider Information
5 of 5
Frequently Asked Questions
Is it difficult to setup?
Once you've registered your Lalamove account, simply request for the integration information for FoodVillage.
What if the delivery arrangement is for another day?
Though the delivery trigger is immediate, Lalamove will either arrange for the pickup closer to the delivery date.
Do I need my own Lalamove account?
Yes you do. You will need an account for each outlet you have as the integration codes are unique to the restaurant location. 
How are delivery charges calculated?
You can set your own delivery rates. Our system is integrated with Google Maps to instantly calculate the delivery distance for you.

You can either set the charge by distance or use a formula. 
Can I set the delivery range?
Absolutely! Remember, this is your business and you are empowered to make those decisions with our platform. 
Is there a way to generate a proof of delivery?
You can turn on proof of delivery as your requirement so the rider will ensure that there is a proof of delivery for each delivery task.
Can this system support multiple outlets?
Of course! Our system is designed to scale as you do. You will just need individual Lalamove accounts for each outlet.
Is Lalamove available in my town?
Lalamove is constantly expanding its business throughout Malaysia. They are currently available here: 
Klang Valley
Pulau Pinang
Johor Bahru
Melaka Tengah
Is this service available only in Malaysia?
Our platform is integrated with Lalamove and where ever Lalamove is available throughout the world. Lalamove is currently available in these countries:
Brazil
Hong Kong
Indonesia
Mexico
Philippines
Singapore
Taiwan
Thailand
United States
Vietnam
Can I use other delivery services after integration?
Yes you can. The delivery arrangement outside of Lalamove can be executed manually.